Onsite Technical Support
IT services Hobart is a team of technical professionals that are always on their toes to provide excellent on-site support services to their clients across Tasmania. With a 24*7 available technical support, you can focus and manage your business without any interruptions.
Our IT service support process is very easy to use and follow. All you need to do is get in touch with us and register your concern. The next thing that will happen is a service appointment scheduled as per your convenience at your required physical location.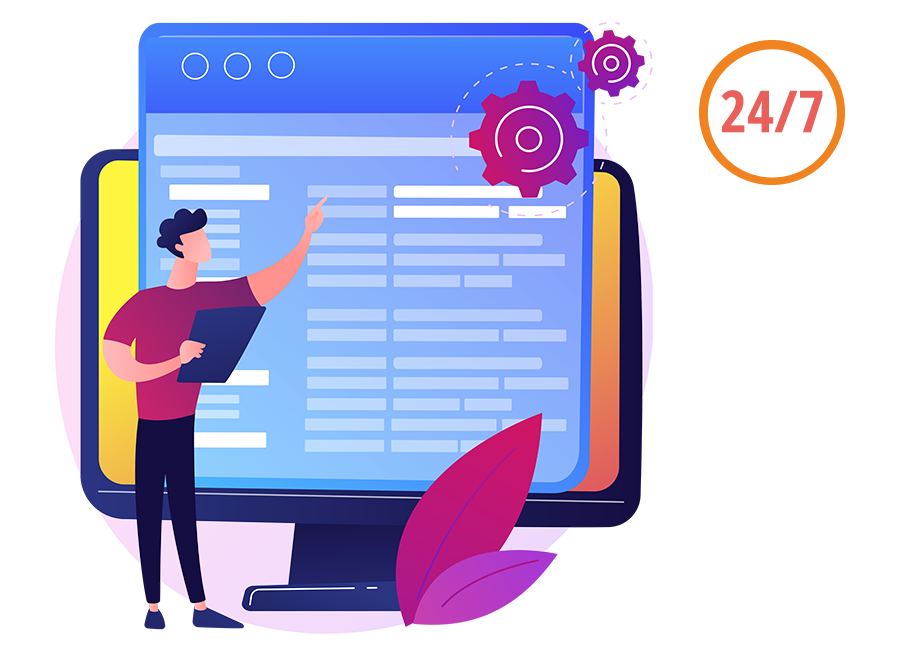 IT Services Hobart's support offerings include

Anytime support
The 24*7 availability of IT Services Hobart's support engineers make it very easy for businesses like yours to stay focused and operate uninterrupted. While we try to assist you with excellent service support, we constantly aim to evolve as a better version of ourselves.

Network Monitoring
IT Services Hobart build a strong set of network architecture and provide maintenance support to businesses. We completely ensure that there is no server related issues happening moving forward and no server downtime around the clock.

Infrastructure
IT Services Hobart completely understands your business requirements and suggest custom tailored solutions to setup your IT infrastructure with an aim to make your business available all the time to cater to your service requirements.

Endpoint Management
In order to minimize the risk involved with respect to maintenance, we keep the client as well as server endpoints at the same place. It lets us provide end-to-end service solution to manage the server and its related issues.

Cyber Security
You need not to worry about your 'Data' anymore. IT Services Hobart ensures to place in the latest and enhanced security features to protect your IT infrastructure and your business against security and data breaches.

Cloud Hosting
Being one of the key services of IT Services Hobart, we can certainly offer you the best in the industry hosting solution for hosting your websites, databases and facilitating high amount data transfers. After all, it is again with respect to increasing the overall productivity and reduction in the downtime issues.







Tell us, what you are looking for? Send us your requirements.
We being in the industry from a certain time totally understand the types of requirements our clients usually come with. Even if you are not sure what exactly among our key services would solve your purpose or if you think that you would like to have multiple set of services, get in touch with us today and learn more about our processes.